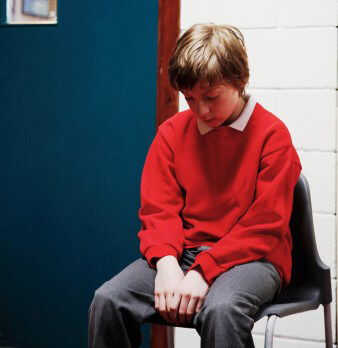 Protecting Your Child at School
If a public school violates your rights or your child's rights, it may be time to hire an education lawyer with administrative law experience. I have spent more then 5 years representing school district's in such matters. Allow me to fight for your or your child's rights.
When a public school violates a right guaranteed by law, before you file a lawsuit, you should first file a complaint with your school district. Each school district has a different procedure for processing complaints.
If the district does not fix the problem, you can sue your school and school district.
What Kind of Violations Can I Sue My School For?
There are three types of lawsuits that commonly arise:
Disabilities and Special Education
Students with disabilities have can sue to enforce their rights. For example, you have the right to have your child tested to see if he or she qualifies for special education or requires special accommodations.
The rights of disabled students are different for each school district. If you feel that those rights have been violated, you can sue the district for damages or to enforce your child's rights.
Sexual Harassment/Bullying
In many states, the law protects students against sexual harassment or bullying. Bullying could include:
Aggressive, harassing remarks made against a student on a regular basis
Threats or physical abuse that prevents a student from using some part of the school
Repeated threats or abusive contact
If your child is being bullied, your school must take steps to prevent the abusive conduct. If they do not take action, you can sue the school and the district school for damages or to enforce your child's rights.
Student Discipline
If a student engages conduct that the school board or government deems inappropriate, the student may face discipline.
Two common types of discipline are:
Suspension: Suspension means that a student is forbidden from attending school for a certain number of days. Suspensions are usually noted on a student's record.
Expulsion:Expulsion means that a student can no longer attend his or her current school. They are almost always noted on a student's record.
If you or your child has been wrongfully disciplined, you can sue the school and school district for damages or for an order reversing the disciplinary action.
Do I Need an Attorney?
Lawsuits against government entities are procedurally complex and the school or district will be represented by attorneys who handle similar cases on a daily basis. I worked for many years as one of those attorneys. Let me help you with my in-depth understanding of Education Law to help you or your child. I will level the playing field against the school or district, evaluate your options and represent you at administrative hearings or in court.